Handy digital compass (WG-3 GPS only)

The new digital compass lets you know the direction
the lens is facing.
In addition to the direction, the current latitude,
longitude, and atmospheric pressure
(or altitude or water pressure) are also displayed on the
LCD monitor.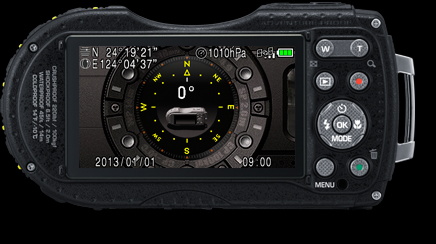 Secondary LCD (WG-3 GPS only)

Displays atmospheric pressure and altitude using a built-in
atmospheric pressure sensor.

Geotag your location with the GPS function
and keep track of your adventures. (WG-3 GPS only)

■ Add your geographical location to the image data.
Using GPS, you can easily geotag your location in the image
data when shooting pictures.
With the supplied software, you can then place the geotagged
data on a map.

■ Display your movement on a map.
The GPS signal is received at set times.
The geographical data from your images can be recorded in
KML format.
This KML data can then be used in services compatible with
Google Earth™ and Google Maps™ to display your movement
on a map to keep track of your adventures.

* Geotag data may not be recorded if the GPS position data
cannot be confirmed due to usage conditions.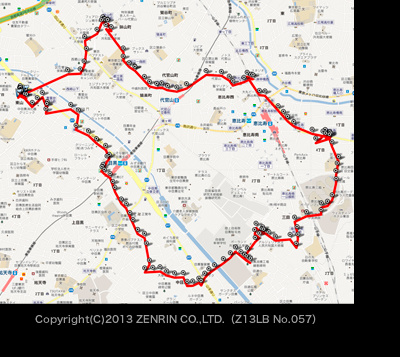 Qi compatible (WG-3 GPS only)

Charge your camera with any wireless Qi ("chee")
compatible charger, regardless of the manufacturer or model.