Digital SLR Cameras: K20D

PENTAX offers an assortment of optional accessories to further expand the creative world of digital SLR photography. Clip-on-type dedicated flash units, for instance, deliver a more powerful discharge than the camera's built-in auto flash to accommodate a wider range of advanced flash applications, including a bounce flash technique used to create a softer lighting effect.


Dedicated flash units simplify advanced flash techniques
All three dedicated flash units feature the P-TTL auto flash system, which assures fully automatic operation, even with highly advanced flash applications. With a guide number of 54, 36 and 20 (at ISO 100/m), they offer a flash discharge more powerful than the camera's built-in auto flash and a discharge-level compensation function, assuring greater flexibility and broader creative possibility in many different situations.

The AF540FGZ and AF360FGZ also offer more advanced flash synchronization modes, such as wireless P-TTL synchronization and high-speed synchronization, as well as an auto-zoom function, which couples the angle of discharge with the lens' focal length. In addition, their flash head can be tilted to the desired angle of discharge for bounce-flash applications.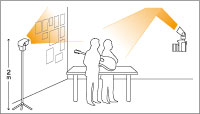 Bounce-flash setting with one remote-controlled flash
Since the bounce-flash technique applies soft lighting to the subject, it can produce a very natural, well-balanced image. The addition of one remote-controlled flash unit eliminates the subjects' shadows, while beautifully exposing the background.

AF540FGZ Dedicated Auto Flash
(Case and stand included)

AF360FGZ Dedicated Auto Flash
(Case included)

AF200FG Dedicated Auto Flash
(Case included)

TR Power Pack III
(External power source for AF540FGZ)
Finder accessories provide better view of the subject
Finder accessories include a magnifier eyecup, which boosts a viewfinder magnification to approximately 1.18 times and a composite magnification to approximately 1.12 times. In addition to the standard focusing screen, the K20D also accepts a pair of optional focusing screens to facilitate specialized applications: AF Cross-Lined Matte is useful in assessing the subject's alignment and levelness; and AF Scale Matte is ideal for astronomical and documentary applications.

O-ME53 Magnifier Eyecup

FP Eyecup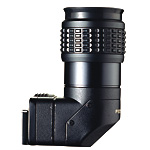 Refconverter A

LF-80 AF Frame Matter Focusing Screen
(Standard screen)

LL-80 AF Cross-Lined Matte Focusing Screen
(With grid lines)

LI-80 AF Scale Matte Focusing Screen
(With vertical and horizontal scales)
Battery system extends battery life for worry-free shooting
The D-BG2 Battery Grip drastically increases the number of recordable images and improves operability and maneuverability in vertical-position shooting. Its battery magazine offers storage grooves for a memory card and the Remote Controller F, while its dust-proof, water-resistant construction makes it ideal for media storage and image-data protection. The AC Adapter Kit lets you power the K20D from a home power outlet to eliminate the worries about battery shortage, even in extended-exposure applications.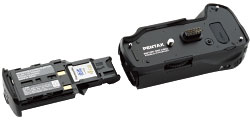 D-BG2 Battery Grip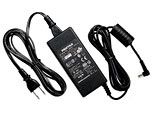 AC Adapter Kit

D-LI50 Lithium-Ion Battery

Battery Charger Kit
Remote-control system comes handy in capturing close-ups, nightscapes and group shots
Remote-control accessories offer you tremendous convenience when you are concerned with camera shake, or when you wish to join your company. They even let you take a series of images in succession from a distance.

CS-205 Cable Switch

Remote Control F
Other accessories

O-CC55 Camera Case

O-ICK1 Image-Sensor Cleaning Kit